New Resident
Current Resident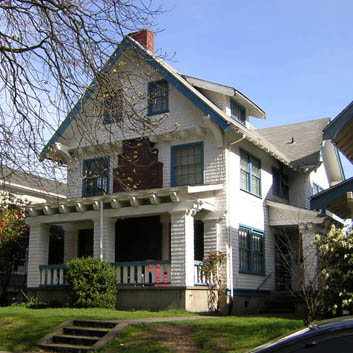 BRADFORD HOUSE
4720 - 17th Avenue N. E.
Seattle, WA 98105
Phone: 1-800-298-0256
BRADFORD HOUSE
House

Bradford House is located a block from the University of Washington Campus on Greek Row's historic tree-lined boulevard leading directly into the University of Washington's main north entrance. Classic architectural style makes this one of the best places to live in the University District. Bradford House features a spacious first floor country kitchen and a convenient bathroom and shower located on each level of the house.
Features:
10 Bedrooms/4 Bathrooms
Can accommodate up to 17 people
Each Bedroom has its own lock
Easy bus access
On-site resident parking is available for an additional charge
Please contact us for pricing and availability.

To learn more, contact us at:

Phone: 1-800-298-0256 | Email:bhmgr@uwhousing.net