New Resident
Current Resident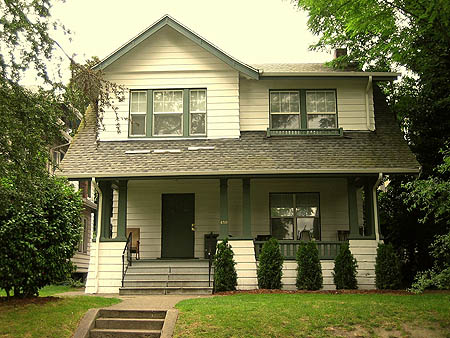 HARRISON HOUSE
4710 - 16th Avenue N. E.
Seattle, WA 98105

Phone: 1-800-298-0256
HARRISON HOUSE
House

Harrison House offers you and your friends an awesome house in the heart of the University District. This classic architectural style home is well maintained and is located in a neighborhood setting. The house has 10 bedrooms, 2 bathrooms and can accommodate up to 15 people.
Features:
One and a half blocks to campus
Covered front porch
Free Wireless Internet access
Each bedroom is equipped with a private refrigerator
Each bedroom has its own lock
Coin-operated on-site laundry facilities
Easy bus access
Four tandem parking spaces - for an additional charge
Please contact us for pricing and availability.

To learn more, contact us at:

Phone: 1-800-298-0256 | Email: hhmgr@uwhousing.net